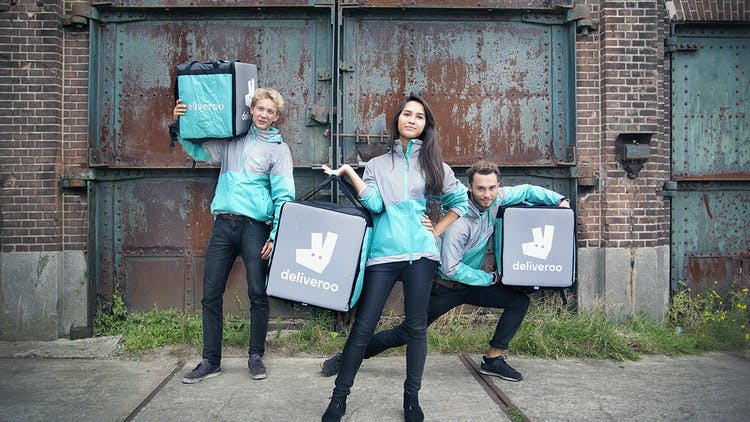 Deliveroo riders love doing their bookkeeping with Tellow
Tellow is the bookkeeping solution for freelancers. Obviously, here at Tellow we are passionate about our solution for freelancers, but could be a bit biased.. So don't just take our word for it, here is our recent interview with Vaibhav, a Deliveroo rider from Amsterdam.
Hi Vaibhav! How did you find out about Tellow?
"I started working for Deliveroo and heard about Tellow there. My colleagues were super happy about using Tellow and because I could try Tellow for free for six months, I obviously tried it out!"
What do you like about Tellow? 
"I think it's really easy to use. I haven't worked as a freelancer before and don't have any experience in bookkeeping, for that matter. That's why I think Tellow is ideal: I can do my VAT entry super fast."
Good to hear! So you've already scanned your receipts? How did it go?
"Tellow is completely in Dutch and Dutch isn't my mother tongue, so it was quite a quest when I started, but now it works like a charm and super fast. When I scan a receipt, it immediately shows it's data in the VAT-overview.'
Is everything in the app easy to find?
"Definitely. You can check your invoices, your expenses, and get an insight on how much VAT you'll get back. I really like the fact that I can easily see all of this in one overview - it gives me a lot of clarity. That's one of the things I really like about Tellow."
How did you do your bookkeeping before using Tellow?
"This is my first job as a freelancer, to be honest, so it wasn't really necessary to do my bookkeeping before. I didn't know where to start and that's why Tellow came in real handy. If I had to keep up with everything and organize everything myself, I'd lose a lot of time. Tellow saves me this time."
Have you been in touch with our customer support?
"Yes, I had a question about connecting my bank account. I'd sent them an email and I got a quick reply - within a day. I also called them once and they immediately helped me. It's enjoyable that Tellow responds that quick."
Is there anything you miss in Tellow?
"Well… I'd really like it if Tellow would also be available in English. It took me some time before I understood everything, because I had to translate it first. Besides that I'm really satisfied."
Did Tellow change anything in your job as a Deliveroo rider?
"Not that much, actually, haha! Deliveroo is my first freelance experience ever and I started out with Tellow immediately, so I can't really compare it to anything else. But it works very well, so I don't actually feel like trying anything else."
Would you recommend Tellow?
"Yes, definitely! I already did, actually. A few friends of mine are freelancers too and I told them about Tellow. I think they're already using the app. You can try the app for free, so why wouldn't you?"
Try Tellow for free, for 6 months!
Are you a Deliveroo rider? Then we've got good news for you! We have an exclusive offer JUST for Deliveroo riders: try Tellow now, totally free, for 6 months. Bye bye bookkeeping, hello Tellow!